Las Piñas City
Nestled in the heart of the Philippines' bustling Metropolitan Manila, you'll find a gem, Las Piñas City. Brimming with a rich tapestry of history, culture, and progress, this vibrant city beautifully marries the old with the new.
Once a quaint seaside salt-making settlement during the Spanish colonial era, Las Piñas has evolved into a progressive urban center. Its strategic location in the south of the metro and its unique heritage and booming industries make it a fascinating exploration subject.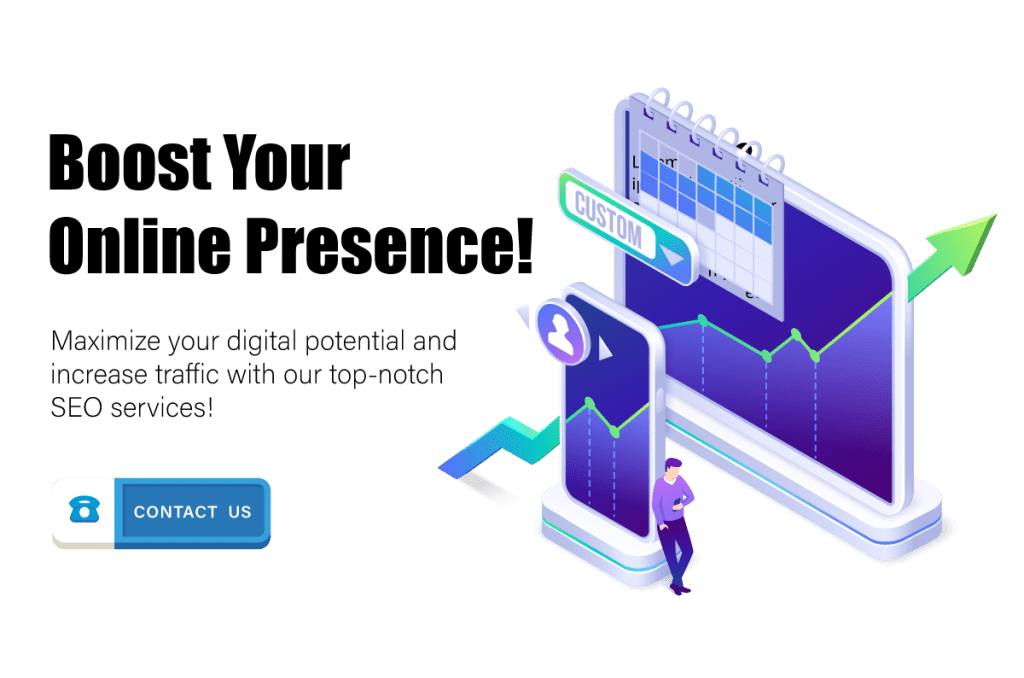 Importance and Aim of the Blog Post
Through this blog post, we aim to peel back the layers of Las Piñas City and delve deeper into its vibrant character. Our goal is not merely to present facts and figures but to paint a vivid picture of the city's past, culture, natural wonders, and the life that pulses through its streets.
We wish to provide a comprehensive guide that serves residents who want to learn more about their hometown and visitors curious to discover what Las Piñas offers. Ultimately, we hope this journey through Las Piñas City will inspire you to explore, appreciate, and fall in love with its unique charm.
If you're interested in owning a condo in Las Piñas, we invite you to check out our comprehensive blog post for more information. Visit Condo in Las Pinas to uncover the allure of condo living in Las Piñas. Alternatively, you can contact us directly at Call Real Estate Agent – Ray Rodica – 09487812127 to discuss your condo needs. We're here to assist you in finding the perfect condominium in Las Piñas.
The Historical Las Piñas City
Historical Background and Significance
1. Origin and Early History
Las Piñas originates in a modest coastal settlement, where early inhabitants lived off fishing and salt-making. Their simple, harmonious life, deeply connected with the land and the sea, laid the foundational ethos of a community that values hard work, resilience, and unity.
2. Spanish Colonial Period
The arrival of Spanish colonizers in the 16th century brought significant changes to Las Piñas. During this period, the city's most iconic symbol, the Bamboo Organ, was built, cementing the city's place in Philippine cultural history. The Spanish era also saw the growth of Las Piñas as a hub for salt production, with its salt evaporation ponds becoming a vital component of the Galleon Trade.
3. Modern History
In the wake of the Spanish and American periods, Las Piñas transitioned into a vibrant city. The city's strategic location made it a gateway to the south of Manila, leading to rapid urban development. Today, it is a harmonious blend of historic charm and modern dynamism.
Heritage Sites and Landmarks
1. St. Joseph Parish Church and the Bamboo Organ
The St. Joseph Parish Church houses the world-renowned Bamboo Organ, a remarkable instrument Fr. Diego Cera crafted in the 19th century. Made primarily from bamboo, it is hailed for its unique, resonant sound. The annual International Bamboo Organ Festival, attracting local and foreign tourists, is a testament to its enduring cultural legacy.
2. Sarao Motors Jeepney Factory
Another significant landmark is the Sarao Motors Jeepney Factory. As the birthplace of the iconic Philippine jeepney, it is a living testament to Filipino creativity and ingenuity. A tour of the factory offers a glimpse into the making of this national symbol of transportation.
3. Other Historical Markers
Other historical markers are scattered across the city, each telling a piece of Las Piñas' rich history. These sites are enduring reminders of the city's historical journey, from the old District Hospital and Zapote Bridge to the Battle of Zapote River marker.
The Contemporary Las Piñas City
Modern Development and Infrastructure
1. Commercial Districts and Shopping Malls
Modern Las Piñas City showcases a vibrant commercial scene with bustling districts and shopping malls. SM Southmall, one of the largest shopping malls in the Philippines, offers a diverse range of shopping, dining, and entertainment options. Other commercial centers like Vista Mall and Robinsons Place provide residents and visitors with various experiences, making the city a hub for retail and leisure.
2. Educational Institutions
Las Piñas boasts a robust educational landscape with institutions catering to every level. Numerous public and private schools across the city stand as a testament to the city's commitment to education. Renowned universities, such as the University of Perpetual Help System DALTA and Southville International School and Colleges, offer quality education and nurture the next generation of leaders and thinkers.
3. Healthcare Facilities
Regarding healthcare, Las Piñas is home to top-tier hospitals and healthcare facilities. Las Piñas City Medical Center and Perpetual Help Medical Center offer comprehensive medical services, ensuring the health and well-being of the city's residents.
Economy and Industry
1. Major Industries and Employers
The economy of Las Piñas thrives on a mix of industries. Manufacturing, retail, and services industries are the major economic drivers, offering employment opportunities to residents. Prominent companies, such as Sarao Motors and Zuellig Pharma, contribute significantly to the city's vibrant economic landscape.
2. Small and Medium Enterprises
Small and Medium Enterprises (SMEs) form the backbone of Las Piñas' economy, contributing significantly to job creation and economic diversity. From family-owned restaurants and boutique shops to tech startups, these enterprises inject dynamism and innovation into the local economy.
3. Future Economic Prospects
With continuous urban development, a strategic location, and a supportive local government, Las Piñas is poised for even more tremendous economic growth. The city attracts investors, promising a bright future for businesses and residents alike. Sustainable initiatives, like promoting ecotourism and green businesses, pave the way for a prosperous yet balanced growth trajectory.
If you're interested in owning a condo in The Hermosa Las Piñas, we invite you to explore this rising star in the Las Piñas condo scene. Contact Real Estate Agent – Ray Rodica – 09487812127 to learn more about the available units, payment plans, and investment opportunities.
Natural Wonders of Las Piñas City
Parks and Green Spaces
1. Nature City
Nature City, an oasis amidst the urban sprawl, offers a serene escape for those looking for a respite from the city's bustle. This verdant enclave, adorned with lush greenery and walking trails, is perfect for leisurely strolls, family picnics, or quiet reflection.
2. Molino Dam
The historic Molino Dam, apart from its architectural value, provides picturesque views of the surrounding landscape. With its lush vegetation and calming waters, the dam area is a haven for nature lovers and photographers alike.
3. Other Outdoor Spaces
Las Piñas boasts numerous other green spaces. From beautifully maintained public parks to quiet riverside trails, the city offers ample outdoor activities and nature appreciation opportunities.
Environmental Initiatives and Sustainability
1. Las Piñas-Parañaque Critical Habitat and Ecotourism Area
The city is home to the Las Piñas-Parañaque Critical Habitat and Ecotourism Area (LPPCHEA), an internationally recognized bird sanctuary. This protected area, with its mangrove forests and diverse bird species, reflects the city's commitment to biodiversity conservation and ecotourism.
2. Las Piñas River Drive
The Las Piñas River Drive, a project aiming to reduce traffic while promoting environmental awareness, exemplifies the city's green initiatives. This scenic route provides an alternative road for motorists and highlights the city's efforts to rehabilitate the Las Piñas River.
3. Green Initiatives and Awards
Las Piñas' environmental efforts have not gone unnoticed. The city has received several awards for environmental programs, including waste management and green space conservation. Through these initiatives, Las Piñas continues to prove that urban development and environmental sustainability can go hand in hand.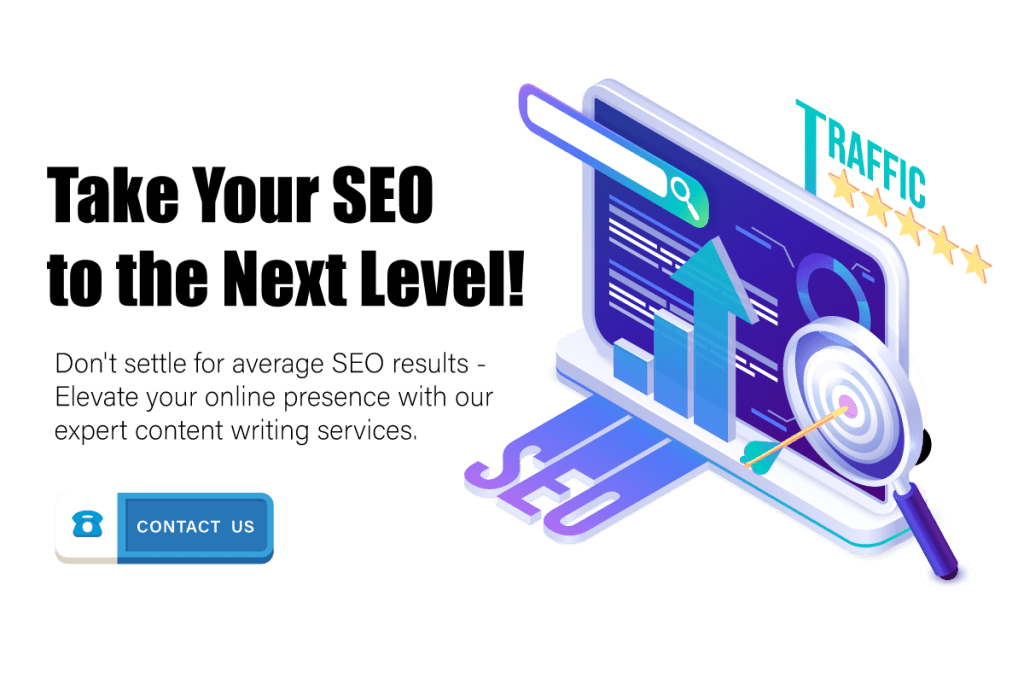 The Culture and Festivities
Unique Local Customs and Traditions
1. Bamboo Organ Festival
The Bamboo Organ Festival, an annual event celebrating the city's cultural heritage, puts Las Piñas on the world stage. It's a unique tradition that embodies the city's love for music and its commitment to preserving its cultural heritage. This week-long festival showcases local and international talents, filling the air with mesmerizing music from the historic Bamboo Organ.
2. 'Parol' or Christmas Lantern Making
Another distinctive tradition in Las Piñas is 'Parol' or Christmas lantern making. Rooted in Filipino Christmas customs, the city's 'Parol' stands out with its intricate designs and vibrant colors. Every year, lantern-making workshops and competitions ignite the festive spirit, turning the city into a sparkling spectacle of lights.
Food and Delicacies
1. Traditional Food and Popular Local Eateries
Las Piñas serves a palatable slice of Filipino cuisine. The city teems with local eateries offering traditional delicacies. The city's food scene is a gastronomic delight, from succulent 'lechon' (roast pig) to the sweet and creamy 'halo-halo.' Establishments like Aling Lucy's Panciteria, famous for their 'pancit malabon,' and L.A. Bakeshop, known for their 'cheese bread', are must-visits for any food lover.
2. Modern Dining and Fusion Cuisines
Whether you're craving some Japanese sushi, American-style burgers, or Italian pizza with a Filipino twist, Las Piñas' food scene has something to offer. Several restaurants and cafes serve various dishes, blending local flavors with international tastes. The city's culinary scene also embraces modern and fusion cuisines. This fusion of flavors mirrors the city's blend of tradition and modernity, making dining in Las Piñas a unique experience.
Living in Las Piñas City
Overview of Residential Areas and Housing
Las Piñas City offers a range of housing options to suit diverse lifestyle needs. There's a home for everyone from upscale gated communities like BF Resort Village and Pilar Village to mid-range subdivisions and high-rise condominiums. The city's residential areas are known for their orderly layout, cleanliness, and access to essential facilities like markets, schools, and hospitals, making a living in Las Piñas both convenient and enjoyable.
Public Services and Transportation
Public services in Las Piñas are commendable, with efficient garbage collection, a responsive police force, and dedicated city maintenance teams. The city's transportation system is equally impressive. Jeepneys, buses, and tricycles ply the city roads, making commuting within and outside the city accessible. The upcoming LRT extension project is set to make travel even more convenient, seamlessly connecting Las Piñas to other parts of Metro Manila.
Quality of Life and Community Spirit
What truly sets Las Piñas apart is the quality of life it offers. The city's green initiatives have made it one of Metro Manila's cleanest and greenest cities, providing a healthier living environment. Public parks and recreational facilities promote an active lifestyle among residents.
Moreover, the city brims with a strong sense of community. Festivals, local events, and community programs are regular occurrences, fostering camaraderie among residents. Whether through communal 'bayanihan' efforts or city-wide celebrations, the spirit of unity and cooperation is alive and well in Las Piñas City. This vibrant community spirit and the city's excellent amenities and services make a living in Las Piñas a gratifying experience.
Are you seeking an urban oasis in the heart of Las Piñas? Look no further than The Hermosa. With its strategic location, world-class amenities, and affordable rates, this condominium offers a unique blend of comfort, convenience, and luxury. Contact Real Estate Agent – Ray Rodica – 09487812127 today!
Tips for Visitors
How to Get There and Transportation Options
Reaching Las Piñas is straightforward, thanks to its well-connected road networks. From Manila, you can take a bus or jeepney going to Baclaran and then transfer to a jeepney heading to Las Piñas. The South Luzon Expressway (SLEX) and the Manila-Cavite Expressway (CAVITEX) provide direct access for those driving. Public transportation options like jeepneys, buses, and tricycles are widely available within the city, making navigation easy and affordable.
Best Time to Visit and Local Climate
Like most parts of the Philippines, Las Piñas experiences a tropical climate with a dry season from December to May and a wet season from June to November. However, the city's various attractions and activities can be enjoyed all year round. The best time to visit would be during the dry season, especially in February when the city hosts the famous Bamboo Organ Festival.
Recommended Hotels and Accommodations
Las Piñas offers a variety of accommodations to fit different budgets and preferences. For luxury seekers, the Eurotel Las Piñas and Victoria Court offer well-appointed rooms and top-notch amenities. Budget travelers will find value-for-money options like the OYO 106 RG Travellers Inn. Airbnb rentals are also plentiful, offering a home-away-from-home experience.
Tips for Exploring the City Safely and Enjoyably
When exploring Las Piñas, starting early is best to make the most of your day. Comfortable footwear is a must, as some attractions may require walking. Always have a reusable water bottle to stay hydrated and an umbrella for unexpected rain showers. Be respectful of local customs and traditions, especially when visiting religious and cultural sites. Lastly, don't forget to try local delicacies and bring home some souvenirs. With these tips, you're all set for a memorable Las Piñas exploration.
Conclusion
Las Piñas City, a gem tucked in the heart of Metro Manila, is captivated by its rich historical heritage, vibrant culture, and modern amenities. From the melodic tunes of the Bamboo Organ to the bustling commercial districts, the city embodies a harmonious blend of the past and the present.
Its commendable green initiatives and public services underscore a commitment to sustainable urban living. The city's culinary scene is a feast for the senses, while its vibrant community spirit breathes life into every corner.
Every visit to Las Piñas City is a chance to create unforgettable memories. Whether you're a history buff, a nature lover, a foodie, or a curious traveler, the city has something to pique your interest. With so much to offer, Las Piñas City is more than just a destination—it's an experience waiting to unfold.
So why wait? Pack your bags, embark on a journey, and immerse yourself in the unique charm of Las Piñas City. Discover its stories, savor its flavors, and be part of its vibrant community.
Whether you're a first-time homebuyer, an investor looking for a property with high rental yield, or simply seeking a place where you can enjoy city living to its fullest, The Hermosa is your ideal choice. We invite you to step into this burgeoning condo scene and experience modern urban living like never before. Contact Real Estate Agent – Ray Rodica – 09487812127 today!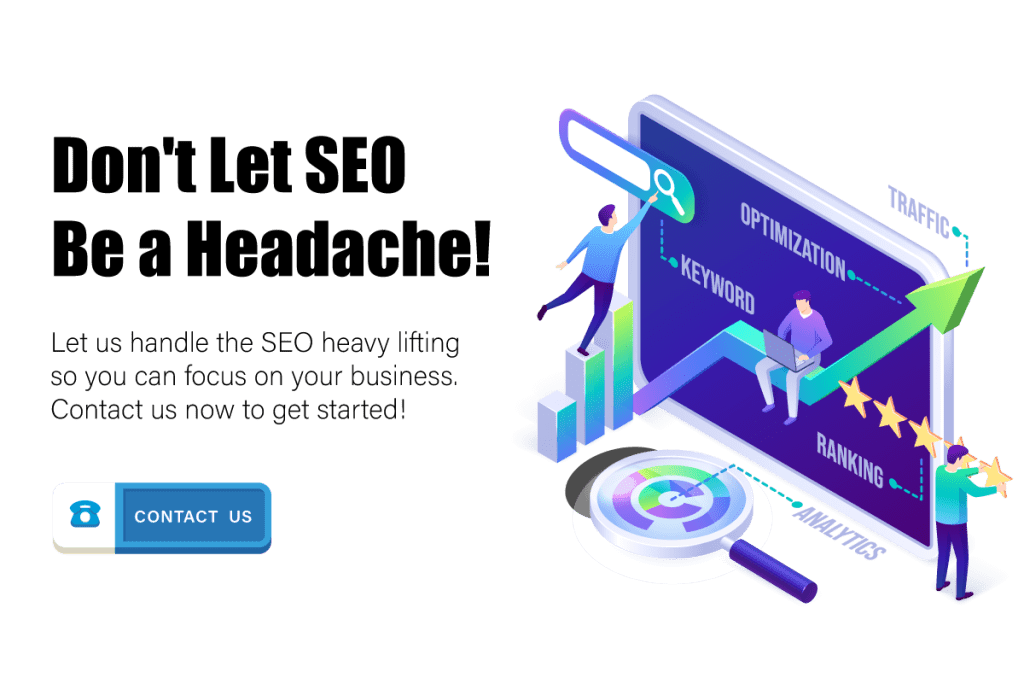 Frequently Asked Questions About Las Piñas City
What Province is Las Pinas City
Las Pinas City is located in the National Capital Region (NCR) of the Philippines, not in any specific province.
Where Is Las Pinas City
You can find it in the southern part of Metro Manila, neighboring the cities of Paranaque, Muntinlupa, and Bacoor, Cavite.
How to Go to Las Pinas from Quezon City
To reach Las Pinas City from Quezon City, you can take public transportation, such as buses, jeepneys, or the MRT and LRT train lines. First, ride the MRT-3 and alight at Taft Avenue Station. Transfer to the LRT-1 at EDSA Station and head towards Baclaran. Get off at the last station, Baclaran, and take a jeepney or bus bound for Las Pinas.
What Is the Zip Code of Las Pinas City
The zip code for Las Pinas City is 1740.
How Far is Las Pinas from Quezon City
For a delightful dining experience in Las Pinas City, you can try Kusina ni Kambal, Gastro Park, and Bahay na Tisa, all of which offer an array of delicious local and international cuisines.
How to Commute to Las Pinas City Hall
To commute to Las Pinas City Hall, take a bus or jeepney bound for Alabang-Zapote Road. Alight at the Casimiro intersection and take a tricycle ride to Las Pinas City Hall.
How to Get Green Card In Las Pinas City
The term "green card" typically refers to permanent residency in the United States. If you are seeking a residency permit or any local permit in Las Pinas City, visit the Las Pinas City Hall or the Bureau of Immigration for relevant information and assistance.
How to Go to Las Pinas City Hall
To reach Las Pinas City Hall, take public transportation to Alabang-Zapote Road. From there, ride a tricycle to Las Pinas City Hall, located near the Casimiro intersection.
What District Is Las Pinas City
Las Pinas City is part of the 1st District of the National Capital Region.
Where Is Las Pinas City Located
Las Pinas City is situated in the southern part of Metro Manila in the National Capital Region, Philippines. It shares borders with the cities of Paranaque, Muntinlupa, and Bacoor, Cavite.
We hope this FAQ has provided some useful information about Las Pinas City. If you have more questions or need further details, we recommend checking out the official city website or contacting the city's information office.
Don't miss out on this exceptional opportunity to invest in The Hermosa Las Pinas, a development that guarantees an unparalleled urban lifestyle. Contact Real Estate Agent – Ray Rodica – 09487812127 today for more details or to schedule a site visit. We look forward to welcoming you to your new home at The Hermosa in Las Piñas.

Unleash the power of SEO – contact us to learn more from our SEO Expert Philippines.