Quezon City
Nestled in the heart of the Philippines, Quezon City boasts a storied past as the country's former capital. Founded in 1939 by President Manuel L. Quezon, the city is now essential to the vibrant Metro Manila landscape. With its unique blend of rich history, thriving culture, and hidden gems, Quezon City captivates the imagination of both tourists and locals alike.
In this blog post, we embark on an exciting journey to uncover the many treasures within Quezon City's bustling neighborhoods, verdant parks, and compelling cultural institutions. Join us as we delve into the multifaceted charm of Quezon City and reveal the myriad attractions that make it an unforgettable destination for all who visit.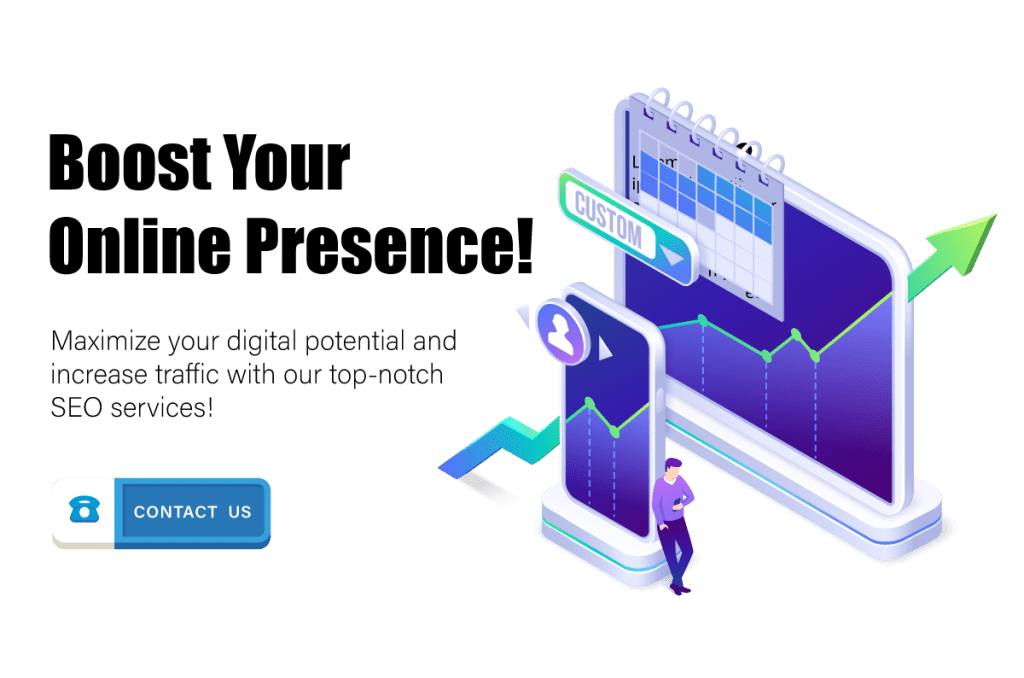 Cubao: The Bustling Center of Arts and Entertainment Step into Cubao, a thriving arts and entertainment hub where creative energy pulses through its streets. Here, you'll discover:
Araneta Center: At the heart of Cubao lies the iconic Araneta Center, a commercial and entertainment complex that hosts a variety of exciting events and attractions, including concerts, sports matches, and world-class performances at the Smart Araneta Coliseum.
Art in Island Museum: Let your imagination run wild as you explore the Art in Island Museum, an interactive 3D art gallery filled with mind-bending optical illusions, perfect for a unique and entertaining experience with family and friends.
Cubao Expo: Stroll through the charming alleys of Cubao Expo, where you'll find an eclectic collection of vintage shops, unique cafes, and local art galleries showcasing the talent and creativity of Quezon City's vibrant artistic community.
Maginhawa: The Haven for Foodies Prepare your taste buds for a culinary adventure as you navigate the bustling streets of Maginhawa, a food lover's paradise brimming with mouthwatering delights:
Maginhawa Food Park: Savor a diverse array of international and local cuisine at Maginhawa Food Park, where food trucks and pop-up stalls gather to serve tasty dishes in a lively, open-air setting.
StrEat: Maginhawa Food Bazaar: Immerse yourself in the bustling atmosphere of StrEat, a beloved food bazaar, where you can sample an array of culinary treats, ranging from flavorful street food to innovative fusion dishes.
Must-try restaurants and hole-in-the-wall eateries: Embark on a gastronomic journey through Maginhawa's rich tapestry of dining options, from cozy, family-owned restaurants to chic cafes and hidden culinary gems that have gained a loyal following among local foodies.
Eastwood City: A Modern Urban Oasis Discover the contemporary charm of Eastwood City, a cutting-edge urban oasis that seamlessly blends luxury living, world-class shopping, and vibrant entertainment options:
Eastwood Mall: Indulge in a retail therapy session at Eastwood Mall, a sleek shopping destination boasting an impressive selection of local and international brands and a host of dining establishments to suit every palate.
Eastwood Citywalk: Experience the lively ambiance of Eastwood Citywalk, an outdoor promenade lined with trendy boutiques, delectable eateries, and open spaces perfect for unwinding or catching live entertainment.
Eastwood Central Plaza: Immerse yourself in the dynamic atmosphere of Eastwood Central Plaza, a lively venue for various events and attractions, from outdoor movie screenings to bustling weekend markets and electrifying concerts that showcase the city's pulsating energy.
Nature and Outdoor Adventures in Quezon City
La Mesa Eco Park: An Escape from the Urban Jungle Venture into the lush haven of La Mesa Eco Park, a verdant oasis that offers a tranquil respite from the bustling cityscape. This sprawling ecological park entices visitors with the following:
Activities and facilities: Engage in an array of recreational pursuits at La Mesa Eco Park, such as trekking through scenic trails, picnicking amid the greenery, kayaking in the serene waters, or even conquering the park's challenging rope courses.
Ecological conservation efforts: Learn about La Mesa Eco Park's vital role in preserving the region's biodiversity and natural resources. It safeguards the last remaining rainforest in Metro Manila and is pivotal in maintaining the La Mesa Watershed.
Quezon Memorial Circle: A Historical and Recreational Park Delve into the rich history and vibrant atmosphere of Quezon Memorial Circle, a sprawling park that commemorates the city's illustrious past and offers myriad recreational opportunities:
Quezon City Memorial Shrine: Pay homage to the city's founding father at the towering Quezon City Memorial Shrine. This magnificent mausoleum houses the remains of President Manuel L. Quezon and his wife, Aurora Aragon Quezon.
Recreational activities and weekend markets: Enjoy a fun-filled day at Quezon Memorial Circle. Visitors can partake in various recreational activities, from cycling and jogging to strolls through the park's lush gardens. On weekends, explore the lively markets showcasing a delightful array of local products, artisan crafts, and mouthwatering street food.
Ninoy Aquino Parks and Wildlife Center: A Sanctuary for Flora and Fauna Immerse yourself in the serene atmosphere of Ninoy Aquino Parks and Wildlife Center, a refuge for the region's diverse flora and fauna, where you can:
Biodiversity conservation efforts: Witness the center's commitment to safeguarding the country's rich biodiversity as you explore its protected habitats, housing numerous indigenous plant species and rescued animals. Learn about the center's ongoing efforts to rehabilitate, breed, and release various species into their natural habitats.
Family-friendly activities: Embark on an engaging adventure at Ninoy Aquino Parks and Wildlife Center, where families can enjoy various educational and recreational activities. Wander through the botanical gardens, stroll along nature trails, and participate in interactive wildlife encounters, creating lasting memories with your loved ones.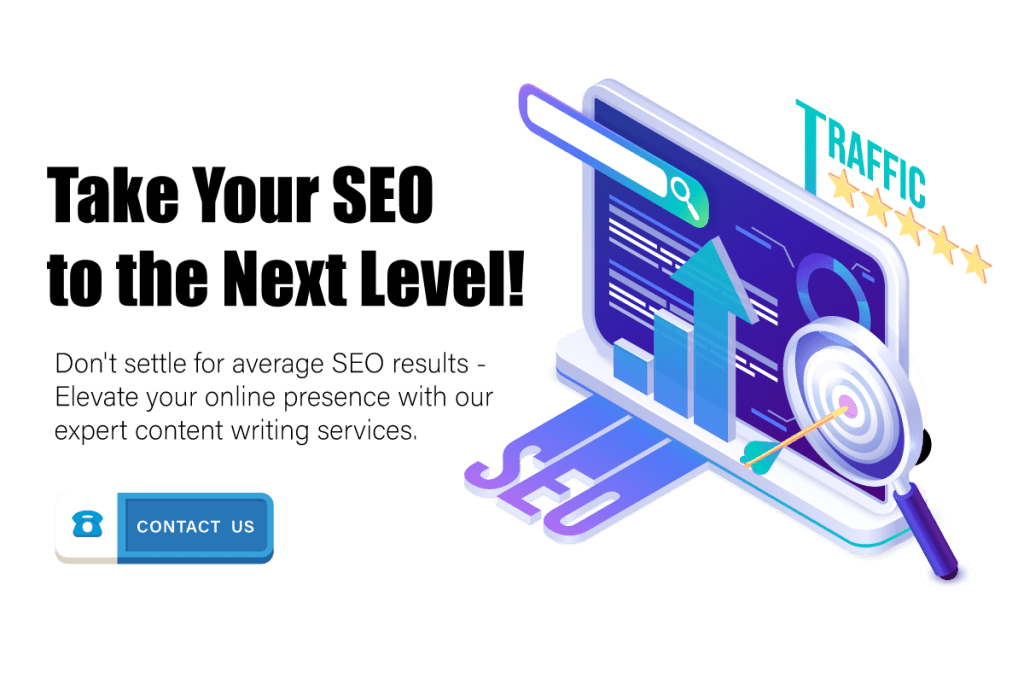 Quezon City's Rich Cultural Heritage
Museums and Historical Landmarks Delve into the captivating cultural tapestry of Quezon City as you explore its fascinating museums and historical landmarks, including:
The University of the Philippines (UP) Diliman: Discover the cultural and architectural highlights of the prestigious UP Diliman, the flagship campus of the country's premier university. Wander through its lush grounds, admire the iconic Oblation statue, and visit the Vargas Museum, which houses a diverse collection of Filipino art and historical artifacts.
The Presidential Car Museum: Step back in time at the Presidential Car Museum, where you can marvel at an impressive collection of vintage vehicles that once transported Philippine presidents. Learn about the country's political history and appreciate the elegant craftsmanship of these classic automobiles.
Ateneo Art Gallery: Stimulate your senses at the Ateneo Art Gallery, a premier institution dedicated to promoting modern and contemporary Filipino art. Explore thought-provoking exhibitions, attend insightful talks, and witness the creative expressions of the country's most talented artists.
Churches and Religious Sites Immerse yourself in the spiritual and architectural splendor of Quezon City's historic churches and religious sites, such as:
EDSA Shrine: Reflect on the power of faith at the EDSA Shrine, a symbolic monument commemorating the People Power Revolution of 1986. Admire the striking architecture of the shrine and its poignant statues, which serve as a testament to the courage and resilience of the Filipino people.
The Church of the Gesù: Behold the awe-inspiring beauty of the Church of the Gesù, a modernist masterpiece nestled within the Ateneo de Manila University campus. Attend a serene mass within its elegant interior, or pause for a moment of quiet contemplation in its peaceful surroundings.
Santo Domingo Church: Step inside the hallowed halls of Santo Domingo Church, a historic landmark that boasts a rich ecclesiastical history dating back to the Spanish colonial era. Marvel at the intricately designed interiors with stunning stained glass windows and exquisite religious artwork.
Performing Arts Venues and Institutions Experience the vibrant performing arts scene of Quezon City as you visit its renowned theaters and cultural institutions, which include:
The Philippine Educational Theater Association (PETA) Theater: Witness the creative brilliance of Filipino talent at the PETA Theater, a trailblazing institution that champions original, socially relevant productions. Enjoy thought-provoking plays, lively musicals, and inspiring workshops that celebrate the power of theater as a force for change.
Cultural Center of the Philippines (CCP) Tanghalang Nicanor Abelardo: Be captivated by world-class performances at the CCP Tanghalang Nicanor Abelardo. This illustrious venue showcases the best of Filipino and international talent. Experience unforgettable ballets, operas, concerts, and theatrical productions that enrich the city's vibrant cultural landscape.
Shopping and Nightlife in Quezon City
Shopping Centers: From Bargain Finds to High-End Brands Unleash your inner shopaholic as you explore Quezon City's bustling shopping centers, which offer everything from affordable bargains to luxurious brands:
Trinoma Mall: Delight in a day of retail therapy at Trinoma Mall, a contemporary shopping destination that boasts a diverse range of stores, from trendy fashion outlets to exquisite boutiques. Refuel at its vast dining options, catering to every craving and culinary preference.
SM North EDSA: Wander through the sprawling complex of SM North EDSA, one of the largest malls in the Philippines. Discover a dazzling array of retail outlets, entertainment venues, and dining establishments, ensuring a satisfying shopping experience for every visitor.
UP Town Center: Experience a relaxed, open-air shopping atmosphere at UP Town Center, an upscale lifestyle mall that blends leisure and retail with its curated selection of stylish shops, cozy cafes, and top-notch restaurants, all nestled within the university town.
Quezon City's Vibrant Nightlife Immerse yourself in the exhilarating nightlife of Quezon City as you explore its dynamic array of bars, clubs, and live music venues:
Timog Avenue and Tomas Morato: Revel in the pulsating energy of Timog Avenue and Tomas Morato, where a vibrant nightlife scene beckons with its eclectic mix of bars, clubs, and live music venues. Dance the night away to the latest beats, sip on expertly crafted cocktails, or unwind with friends while enjoying live performances.
The Yard: Indulge in a unique dining and drinking experience at The Yard, a hip, urban destination with an enticing selection of food stalls and bars housed in repurposed shipping containers. Savor innovative dishes and artisanal drinks as you soak in the buzzing atmosphere and dynamic street art displays.
Conspiracy Garden Café: Escape the fast-paced city life and retreat to Conspiracy Garden Café, a laid-back venue that champions local talent and promotes a sense of community. Enjoy chill vibes, live music from up-and-coming artists, and a delectable menu that features a fusion of Filipino and international flavors.
Conclusion
As we conclude our exhilarating journey through Quezon City, we're reminded of its unique charm and captivating attractions, making it a must-visit destination in the Philippines. From its bustling neighborhoods and delightful culinary scenes to its fascinating museums, historic landmarks, and vibrant performing arts, Quezon City is a treasure trove of diverse experiences just waiting to be explored.
Whether you're an avid foodie, a history buff, a nature lover, or simply someone seeking an adventure, Quezon City has something to offer everyone. We encourage you to immerse yourself in the rich tapestry of this thriving metropolis and appreciate the countless gems that lie within its busy streets. Uncover the many facets of Quezon City and create unforgettable memories that will leave you yearning to return time and time.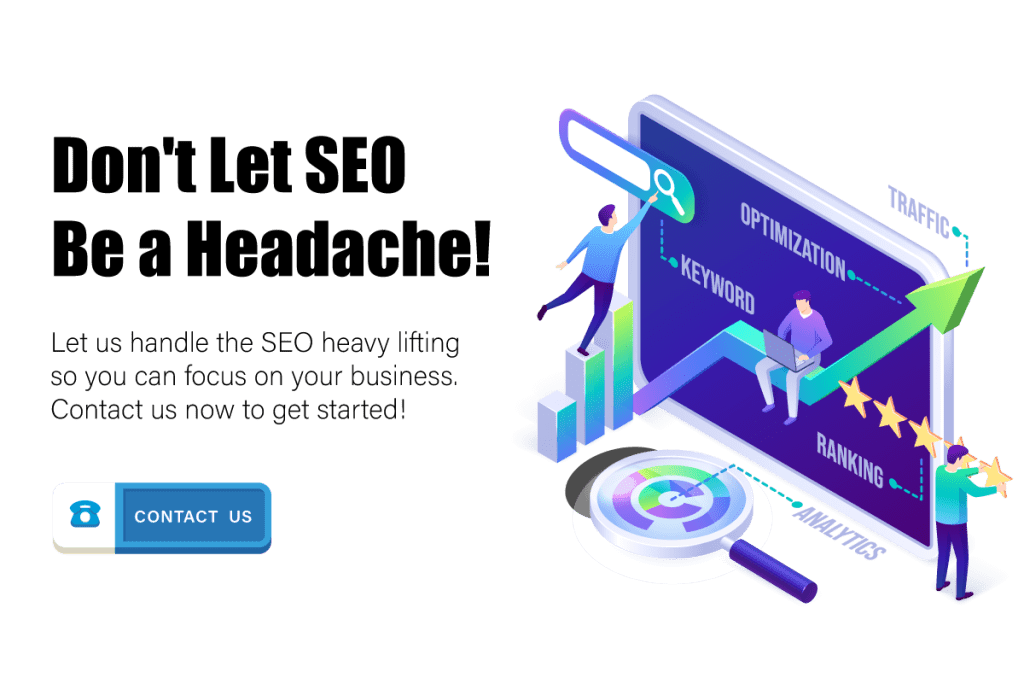 Frequently Asked Questions About Quezon City
What Is Quezon City
As a highly urbanized city, Quezon City is home to a diverse population and offers various services, entertainment, and dining options to its residents and visitors.
What Province Is Quezon City In
Quezon City is located in the National Capital Region (NCR) of the Philippines.
Where Is Quezon City
It is a part of Metro Manila, which is a cluster of 16 cities and one municipality. While Quezon City used to be the capital of the Philippines, it was replaced by Manila as the capital in 1976.
Don Antonio Heights Quezon City
Don Antonio Heights is a residential community in Quezon City, known for its peaceful atmosphere and accessibility to other parts of the city.
Where to Buy Lechon in Quezon City
In Quezon City, you can find delicious lechon at various restaurants and food establishments, such as Lydia's Lechon, Rico's Lechon, and Sabroso Lechon.
Where to Eat In Quezon City 2023
As of 2023, some popular places to eat in Quezon City include Maginhawa Food Park, Tomas Morato Avenue, and Eastwood City, among others. These areas offer a variety of cuisines and dining experiences to suit different tastes.
How Far Is Quezon City from Manila Airport
Quezon City is approximately 13 kilometers away from Manila and about 20 kilometers away from Manila's Ninoy Aquino International Airport (NAIA).
How Far Is Taguig from Quezon City
The distance between Taguig and Quezon City is around 19 kilometers.
How Many Cities and Towns Are there in Quezon Province
In Quezon Province, there are 39 cities and towns, offering a rich cultural and historical experience for visitors.
Is Novaliches Part of Quezon City
Novaliches is indeed a part of Quezon City, serving as one of its largest residential areas.
Is Quezon City In Manila
Although Quezon City is not Manila, it is part of Metro Manila, which includes both cities.
Is Quezon City Part of Metro Manila
Quezon City belongs to the second district of the National Capital Region (NCR) in Metro Manila.
Is Quezon City Safe
Quezon City is generally safe, but like any urban area, it is important to be cautious and aware of your surroundings.
Is Quezon City the Capital of the Philippines
Quezon City belongs to the second district of the National Capital Region (NCR) in Metro Manila.
What Is the Population of Quezon City
The population of Quezon City, as of 2021, is around 3 million people. However, this number may have changed slightly since then.
What Is the Postal Code of Novaliches Quezon City
The postal code of Novaliches in Quezon City is 1123.
Where to Stay in Quezon City
When choosing where to stay in Quezon City, consider hotels and accommodations such as Seda Vertis North, Luxent Hotel, and Eastwood Richmonde Hotel, which offer comfortable rooms and excellent service.
How Many Barangays In Quezon City
Quezon City has 142 barangays, making it the city with the highest number of barangays in the Philippines.
How Far Is Cavite From Quezon City
Cavite is about 44 kilometers away from Quezon City, requiring travel through Metro Manila to reach the province.
How Far Is Paranaque from Quezon City
Parañaque is around 23 kilometers away from Quezon City, with travel time depending on traffic conditions.
How Far is Tagaytay from Quezon City
Tagaytay is approximately 58 kilometers away from Quezon City, making it a popular destination for weekend getaways due to its cooler climate and scenic views.
How Much Is a Condo Unit in Quezon City
Condo unit prices in Quezon City vary depending on location, amenities, and size. As of 2021, the average price ranges from PHP 2.5 million to PHP 6 million, but this may have changed since then.
How Much Is Per Square Meter in Quezon City
The price per square meter in Quezon City also varies depending on the location and property type. As of 2021, residential land in Quezon City ranges from PHP 50,000 to PHP 150,000 per square meter. However, this information might be outdated, so it's best to consult with a real estate agent for current rates.
How to Commute to BGC from Quezon City
To commute to Bonifacio Global City (BGC) from Quezon City, you can take a bus or jeepney to MRT-3 North Avenue Station, ride the MRT-3 train to Ayala Station, and then transfer to a BGC bus at the Ayala Terminal.
How to Commute to Panay Avenue Quezon City
To commute to Panay Avenue in Quezon City, you can take the MRT-3 train to Quezon Avenue Station and then ride a jeepney or tricycle to Panay Avenue. Alternatively, you can also take a taxi or rideshare service for a more direct route.
We hope this FAQ has provided some useful information about Quezon City. If you have more questions or need further details, we recommend checking out the official city website or contacting the city's information office.
Take the first step towards digital success – connect with our SEO Expert Philippines.