Paranaque City
Paranaque City is a testament to the dynamic blend of rich history, vibrant culture, and modern urbanity. Known for its multifaceted charm, Paranaque City embodies the essence of a bustling metropolis while retaining its historical roots' allure. Its strategic location on the edge of Manila Bay is a significant gateway to the rest of the country, playing a pivotal role in commerce and tourism.
This blog post aims to shine a spotlight on the unique attributes that make Paranaque City such a compelling destination. We aim to provide an in-depth exploration of the city's history, culture, landmarks, cuisine, festivals, and lifestyle.
This exploration is not just a presentation of facts and figures but a vivid narrative that brings Paranaque City to life, unfolding the many layers of its urban charm. Whether you're a curious traveler, a prospective investor, or someone considering a new place to call home, our journey through Paranaque City promises to offer insights and inspirations that cater to many interests.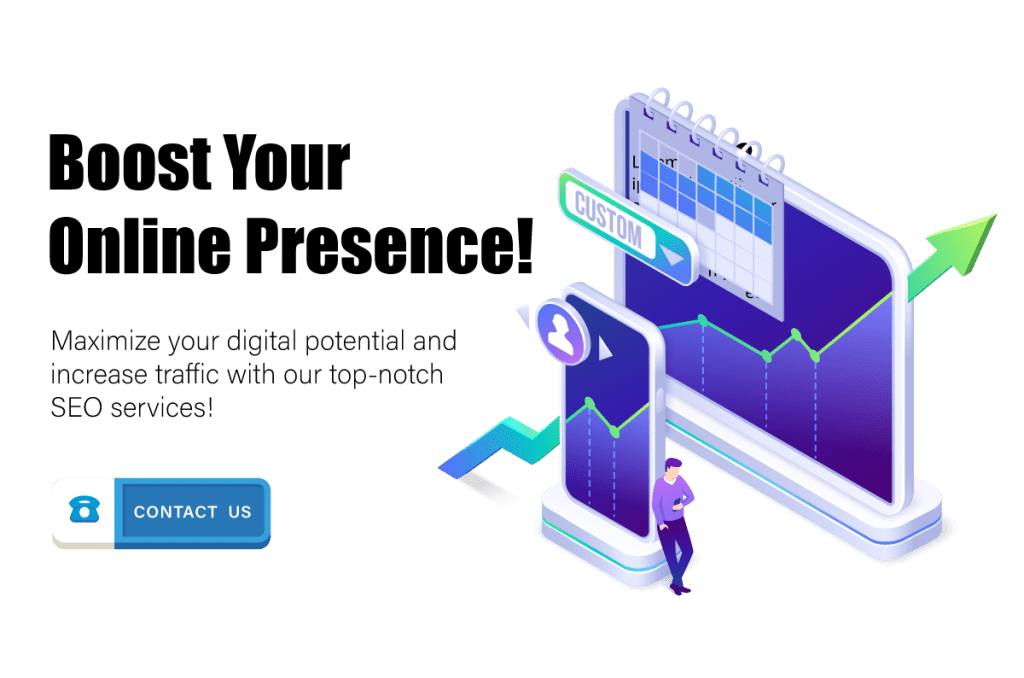 Geographical Overview
Location and Boundaries
Paranaque City, one of the 16 cities composing Metro Manila, is strategically located in the Philippines' National Capital Region. Bordered to the north by Pasay City, to the northeast by Taguig City, to the southeast by Muntinlupa City, to the southwest by Las Pinas City, and the west by the sparkling Manila Bay, Paranaque City enjoys a central position that makes it easily accessible from various directions. Moreover, with its proximity to the Ninoy Aquino International Airport, the city is a crucial entry point for international visitors, adding to its cosmopolitan allure.
Climate and Weather
Immersed in a tropical climate, Paranaque City, like the rest of Metro Manila, experiences two distinct seasons throughout the year. The dry season, which spans from November to April, sees the city bathed in abundant sunshine, with temperatures often soaring to the high 30s (Celsius). This period, while warm, is the perfect time to explore the city's outdoor attractions. The wet season, from May to October, brings frequent rainfall and slightly cooler temperatures but doesn't deter the city's energetic pace of life. Despite occasional downpours, Paranaque City continues to sparkle with indoor activities, festivals, and the charm of rain-kissed streets.
History and Culture
Historical Background of Paranaque City
Paranaque City, initially a fishing village and a trading post, boasts a rich tapestry of history stretching back several centuries. Established in 1572, the city served as a battleground for the British and American wars, adding notable chapters to its historical narrative. Today, the echoes of its past are visible in its architectural landmarks, museums, and cultural practices, subtly intertwining with the contemporary urban landscape.
Unique Cultural Traditions
Paranaque City is a melting pot of cultural traditions that reflect the diversity and resilience of its people. One of the city's most celebrated customs is the "Sunduan," a courtship ritual that symbolizes the town's old-world charm. Another unique tradition is the "Caracol," a lively procession of dancers and musicians dressed as sea creatures, celebrating the city's bond with the surrounding waters. These and several other customs paint a vibrant picture of the city's cultural ethos, offering visitors a chance to experience the city's unique blend of past and present.
Influence of Spanish and American Colonization
The imprints of Spanish and American colonization in Paranaque City are profound and enduring. The Spanish influence is particularly evident in the city's architectural designs, religious practices, and local festivals. Numerous churches, like the St. Andrew's Cathedral, bear the hallmarks of Spanish colonial architecture, and the local fiestas bear testament to the city's deep-rooted Catholic faith.
American colonization, on the other hand, has significantly shaped the city's educational system, governance, and infrastructure. The grid-like city planning, democratic governance, and the use of English as a second language are all legacies of American rule. The confluence of these foreign influences with indigenous Filipino traditions lends Paranaque City a unique character, making it an urban gem worth exploring.
Economy and Infrastructure
Economic Profile
Paranaque City emerges as a significant player in Metro Manila's economic landscape. With a steadily growing economy, the city is known for its diverse commercial activities that range from small-scale businesses to large corporations. The city's economic strength is derived mainly from sectors like retail, services, real estate, and manufacturing, all contributing to the city's robust economic profile.
Key Industries and Businesses
Several key industries power Paranaque City's economic engine. The retail sector, driven by numerous markets and shopping centers like SM City Sucat, is a thriving industry contributing substantially to the local economy. The service sector, comprising hospitality, banking, and business process outsourcing (BPO), is another major contributor. In addition, the city houses several industrial parks, fostering a vibrant manufacturing sector.
Infrastructure Developments
Paranaque City's infrastructure has rapidly evolved to support its growing economy and population. The city boasts a well-connected road network, including the South Luzon Expressway and the Manila-Cavite Expressway, ensuring smooth connectivity within and beyond the city. The modernization of the Ninoy Aquino International Airport, located within the city's boundaries, has significantly boosted its tourism and business potential. Other notable infrastructure developments include state-of-the-art healthcare facilities, educational institutions, and recreational amenities, all enhancing the city's liveability and appeal. The city continues to invest in infrastructure upgrades, promising a future that seamlessly blends progress with tradition.
Tourist Attractions
Historic Landmarks
1. St. Andrew's Cathedral
Standing as a beacon of Paranaque City's rich historical and religious roots, St. Andrew's Cathedral, with its stunning Spanish-era architecture, is a must-visit. The church's captivating façade, ornate interiors, and peaceful ambiance allow visitors to step back in time and immerse themselves in the city's profound Catholic heritage.
2. Baclaran Church
Also known as the Redemptorist Church or the National Shrine of Our Mother of Perpetual Help, Baclaran Church is a spiritual epicenter that attracts thousands of devotees daily. Besides its religious significance, the church is an architectural marvel blending traditional and modern design elements.
Modern Attractions
1. City of Dreams Manila
City of Dreams Manila is a world-class gaming and entertainment complex that adds a touch of glitz and glamour to Paranaque City. Its luxury hotels, state-of-the-art casinos, high-end retail shops, and many dining options provide a slice of Las Vegas in the heart of Manila.
2. SM City Sucat
SM City Sucat, one of the largest shopping malls in the city, offers a comprehensive retail and entertainment experience. This vibrant hub caters to every shopper's whims and fancies, from international brands to local boutiques and gourmet restaurants, fast-food chains, and cinema halls to gaming zones.
Natural Attractions
1. Bird Sanctuary
The Paranaque Bird Sanctuary is a haven for nature enthusiasts. Home to various bird species, both resident and migratory, it offers a unique opportunity to observe these winged wonders in their natural habitat, making it a truly memorable experience for visitors of all ages.
2. Freedom Island
Also known as the Las Piñas-Parañaque Critical Habitat and Ecotourism Area, Freedom Island is a verdant oasis amid the urban sprawl. With its mangrove forests and diverse wildlife, this protected area is an essential green lung for the city and a perfect spot for ecotourism.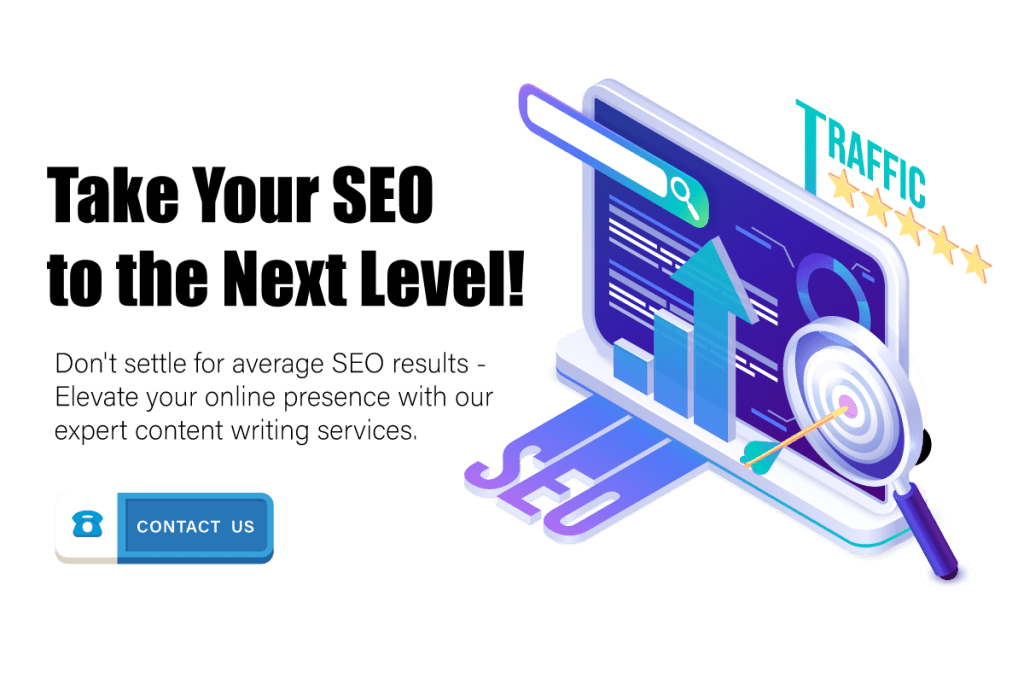 Local Cuisine and Food Scene
Traditional Dishes
In Paranaque City, food is not just sustenance but a reflection of its rich cultural heritage. Traditional dishes, deeply rooted in Filipino cuisine, abound. Delicacies like Adobo, Sinigang, and Lechon are a few of the local favorites that showcase the city's culinary diversity. The city is also famous for its seafood dishes, a nod to its coastal location.
Modern Fusion and International Cuisine
The city's culinary scene mirrors its cosmopolitan spirit, from Japanese sushi bars and Korean barbecue joints to Italian pizzerias and American diners. Beyond traditional fare, Paranaque City also serves up an array of modern fusion and international cuisines. This fusion of flavors satisfies diverse palates and adds a dynamic element to the city's food scene.
Best Food Spots and Restaurants
Paranaque City's food scene caters to a spectrum of tastes and budgets, from street food stalls to high-end restaurants. Whether a food connoisseur or a casual diner, Paranaque City's array of food spots and restaurants promise to tantalize your taste buds, Aguirre Avenue, often hailed as the city's food hub, is lined with a plethora of dining options. BF Homes, too, is renowned for its cluster of themed restaurants and cozy cafes. For a luxury dining experience, the City of Dreams Manila offers a selection of fine-dining establishments.
Festivals and Events
Sunduan Festival
The vibrant Sunduan Festival marks Paranaque City's cultural calendar, a unique celebration that harks back to traditional courtship customs. During this festival, men, dressed in their best attire, escort women to the church in a grand procession, followed by a feast and merry-making. This annual event, showcasing local music, dance, and costumes, brings the community together and keeps the city's cultural heritage alive.
Caracol Festival
The Caracol Festival is another highlight of Paranaque City's cultural landscape. This lively event is an homage to the city's enduring bond with nature, particularly the sea. Participants dress up as different sea creatures and perform music and dance routines in a colorful parade, making it a truly unforgettable spectacle.
Major Events and Celebrations
Apart from these unique festivals, Paranaque City also hosts major events and celebrations throughout the year. The city's fiesta, celebrated in honor of its patron saint, St. Andrew, is a grand affair marked by religious ceremonies, processions, and community feasts. Christmas and New Year's Eve are celebrated with great fervor, with dazzling light displays, night markets, and fireworks lighting up the city's skyline. Whether religious, cultural, or seasonal, each event in Paranaque City is an opportunity to experience its vibrant spirit and warm hospitality.
Living in Paranaque City
Quality of Life
Paranaque City offers a unique blend of urban convenience and suburban tranquility. The city's well-planned neighborhoods, bustling commercial districts, and ample green spaces contribute to a high quality of life. Residents enjoy easy access to various amenities, including shopping centers, restaurants, parks, and recreational facilities. Moreover, the city's strong sense of community and vibrant cultural scene enhance the overall living experience.
Education and Healthcare Facilities
Paranaque City has numerous educational institutions, ranging from preschools to universities, ensuring high-quality education for all age groups. Notable institutions like the PATTS College of Aeronautics and Olivarez College provide diverse academic programs and contribute to the city's educated workforce.
In terms of healthcare, the city offers a mix of public and private facilities. Hospitals like the Protacio Hospital and the Paranaque City Medical Center are equipped with modern infrastructure and skilled medical professionals to ensure the well-being of residents.
Real Estate Overview
Real estate in Paranaque City caters to a broad spectrum of preferences and budgets. The city's real estate market offers diverse options, from luxury condos and gated communities to affordable apartments and townhouses.
Key residential areas include BF Homes, one of the largest subdivisions in Asia, and Multinational Village, known for its quiet, tree-lined streets. With its strategic location, thriving economy, and quality amenities, Paranaque City presents attractive prospects for real estate investors and homebuyers.
Future Plans and Developments
Upcoming Projects and Investments
Paranaque City is poised for a promising future, with several upcoming projects and investments to enhance its urban appeal. Infrastructure development is high on the city's agenda, with plans for road expansions, transportation upgrades, and public utility improvements in the pipeline. In addition, the city is welcoming investments in sectors like real estate, technology, and tourism, signaling a surge in economic activities.
One of the most anticipated projects is the extension of the Light Rail Transit Line 1 (LRT-1) extension, which will improve connectivity within Metro Manila. The city is also looking forward to the development of the Entertainment City, which is set to house world-class hotels, casinos, and shopping centers, thereby boosting the city's tourism and entertainment sector.
Prospective Growth and Opportunities
Paranaque City is on the cusp of significant growth with these plans and developments. Opportunities will likely burgeon across various sectors, including business, real estate, tourism, and employment. The city's emphasis on sustainable development and ecotourism also opens avenues for green initiatives and conservation efforts.
Moreover, Paranaque City's commitment to improving the quality of life through advanced healthcare, quality education, and recreational amenities promises a bright future for its residents. As it steps into this new era of growth, Paranaque City continues to hold onto its unique charm, offering a harmonious blend of progress and tradition, modernity, and heritage.
Conclusion
In encapsulating Paranaque City, it's impossible to overlook its multifaceted appeal. From its strategic location to its rich historical tapestry, vibrant cultural traditions, robust economy, and impressive infrastructure, the city stands out as a compelling urban landscape. Its diverse attractions, dynamic food scene, colorful festivals, and high-quality living conditions amplify its allure. With an array of upcoming projects and growth prospects, Paranaque City is not just a city to visit but a city to watch.
Reflecting on Paranaque City, what strikes me most is its ability to harmoniously blend the old with the new, the traditional with the modern, and the natural with the urban. It's a city that respects its roots while embracing the future with open arms. Its charm lies not just in its landmarks or festivals but in its people, who bring the city to life with warmth and hospitality.
Seeing its potential, I'm excited about the future of Paranaque City. The anticipated developments and growth opportunities promise to elevate the city's status on the national and international stage. Yet, amidst all these changes, Paranaque City will continue to hold onto its unique character, offering a truly unique experience. As we delve into its past, explore its present, and look forward to its future, Paranaque City continues to tell a story that's worth listening to repeatedly.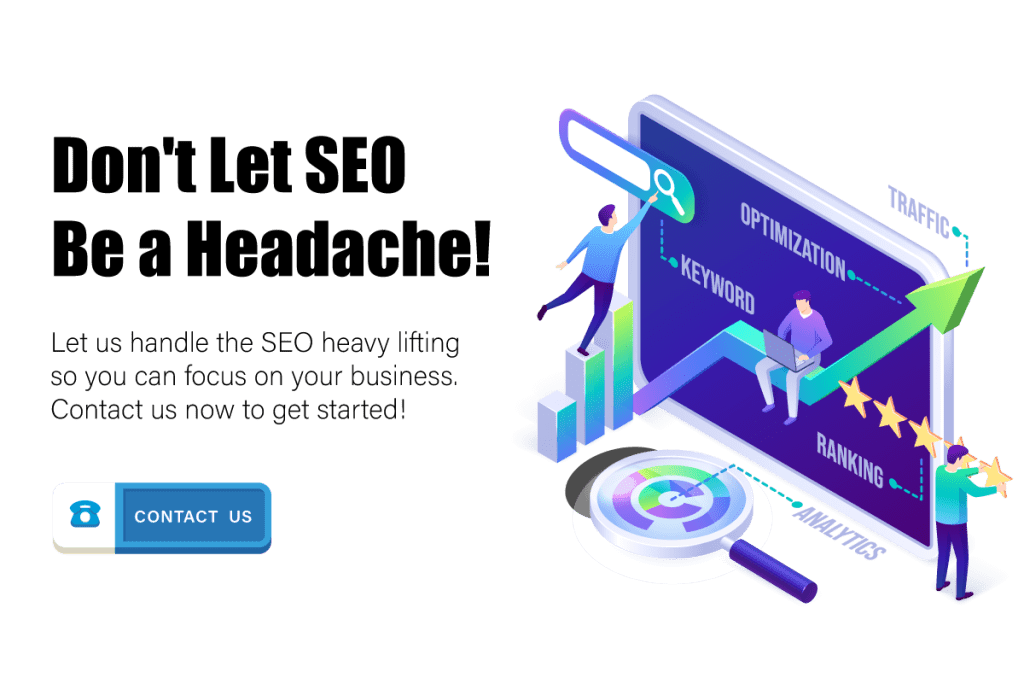 Frequently Asked Question About Paranaque City
Where is Paranaque City?
Parañaque City is a city in the Philippines, located in the southern part of Metro Manila, the country's National Capital Region. It is bordered to the north by Pasay, to the northeast by Taguig, to the southeast by Muntinlupa, to the southwest by Las Piñas, and to the west by Manila Bay.
What is the province of Parañaque City?
Parañaque is not part of a province; it is one of the 16 cities that make up Metro Manila, the National Capital Region of the Philippines, which is not administratively part of any province in the country.
What region is Parañaque City in?
Parañaque City is in the National Capital Region (NCR), also known as Metro Manila.
How to commute from Parañaque to Quezon City?
One way to commute from Parañaque to Quezon City is to take a bus along EDSA, the main artery through Metro Manila. Depending on the exact locations, you may need to take a jeepney or tricycle to reach the bus stations.
How far is Parañaque from Quezon City?
The distance between Parañaque and Quezon City is approximately 20 to 25 kilometers, depending on the specific areas of each city you're traveling between. The travel time can vary significantly depending on the mode of transportation and traffic conditions.
How to commute to Parañaque City Hall?
Parañaque City Hall is accessible by multiple modes of public transport. Depending on your starting point, you can take a bus, jeepney, or tricycle that passes by San Antonio Valley Road, where the city hall is located.
How to go to Parañaque City Hall from Baclaran?
From Baclaran, you can take a jeepney that plies the Sucat route and ask the driver to drop you off at Parañaque City Hall along San Antonio Valley Road.
How to go to Parañaque City Hall from Cubao?
From Cubao, take the MRT to the Taft Avenue Station. Then, take a jeepney or bus going to Baclaran and get off at the Parañaque City Hall.
How to go to Parañaque City Hall from Pasay?
From Pasay, you can take a jeepney or bus that goes to Baclaran. From there, transfer to another jeepney that passes by Parañaque City Hall along San Antonio Valley Road.
Want more clicks and conversions? Let's make it happen with our SEO Expert Philippines.